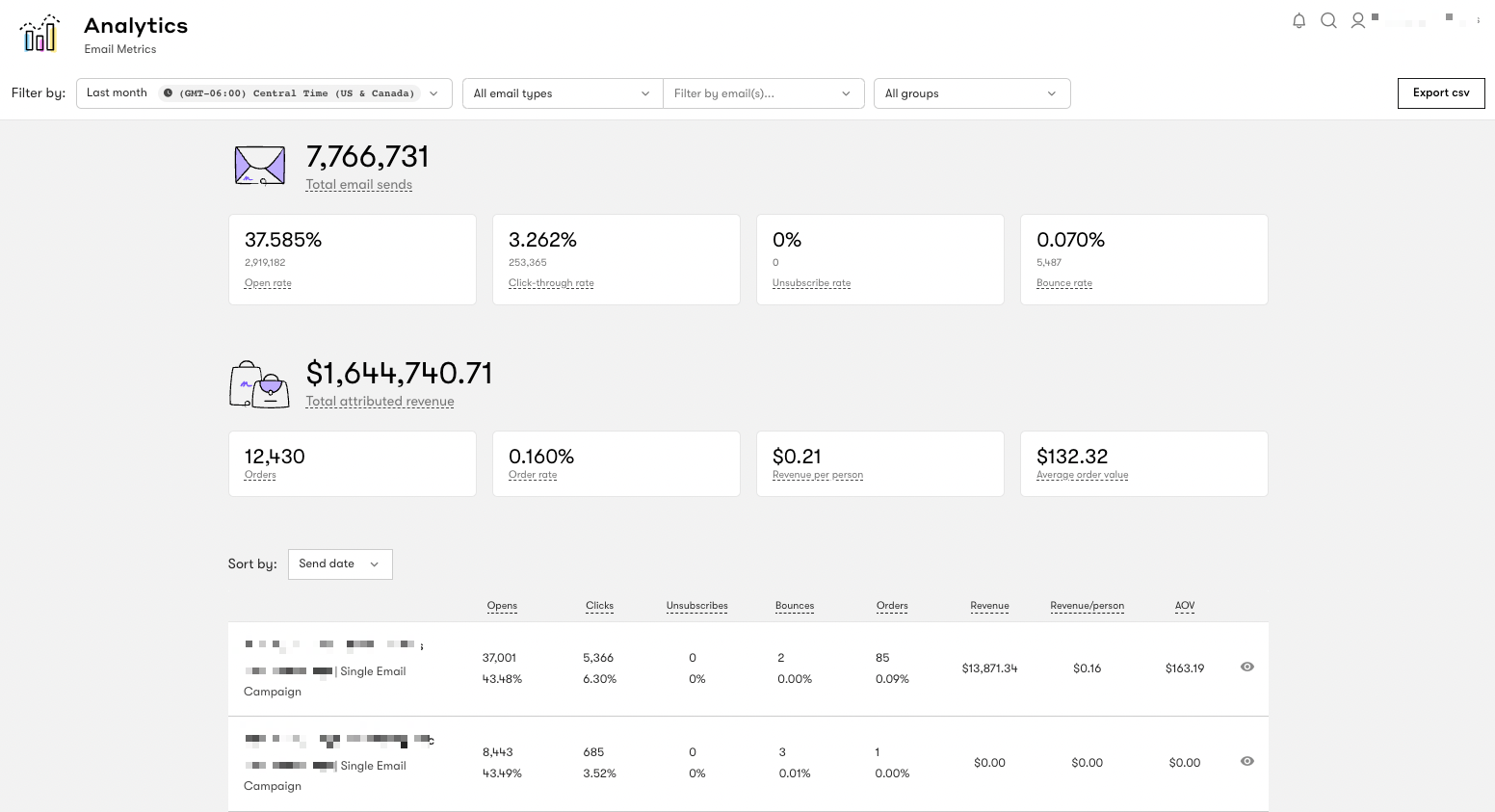 View a consolidated email performance report under Email Metrics. Here you can find an aggregate report of key metrics, including:
Total sends for specific date ranges and strategies.
Average engagement rates for a specific date range.
Average engagement rates for specific strategies.
By default, the past 30 days (not including today) will display. To view a specific date range, click on the calendar icon and choose a preset date range or a custom date range. To only see the performance of specific strategies, click Emails and select the emails you want to view.
Hard Bounces and Unsubscribes will display under Email Metrics.
Metrics
The following metrics are displayed under Email Metrics:
Email name
Send date
Sends
Revenue
Orders
Opens
Clicks
Unsubscribes
Bounces
Preview of the sent email
Open rate and click rate are unique.
Export to a CSV File
The following metrics are included in the export when you click Export CSV:
ID (public id)
Email type (Workflow, Single Email Campaign, Email Series)
Title
Subtitle
Date
Sends
Opens
Open rate
Clicks
Click-through rate
Click to open rate
Orders
Conversion rate
Revenue
Average order value
Revenue per person
Unsubscribes
Unsubscribe rate
Bounces
Bounce rate
If the file is too large, the CSV export request may time out. Please reach out to our Support team and they can turn off the "direct-to-download" option so you can receive the CSV in your email inbox instead.