Should I use a Workflow or a Rule?
That depends on your goal(s)! The tools can be used interchangeably in many ways depending on your goals.
If you need a simple automation with a trigger that leads directly to an action, then a Rule is the tool for you. Rules are like single switches that you turn on with a trigger. Want to tag someone who submits your form? A rule will work great. Rules are also great if you would like to have many actions occur simultaneously based on a trigger, or have an action performed at a time based on a property of the trigger event.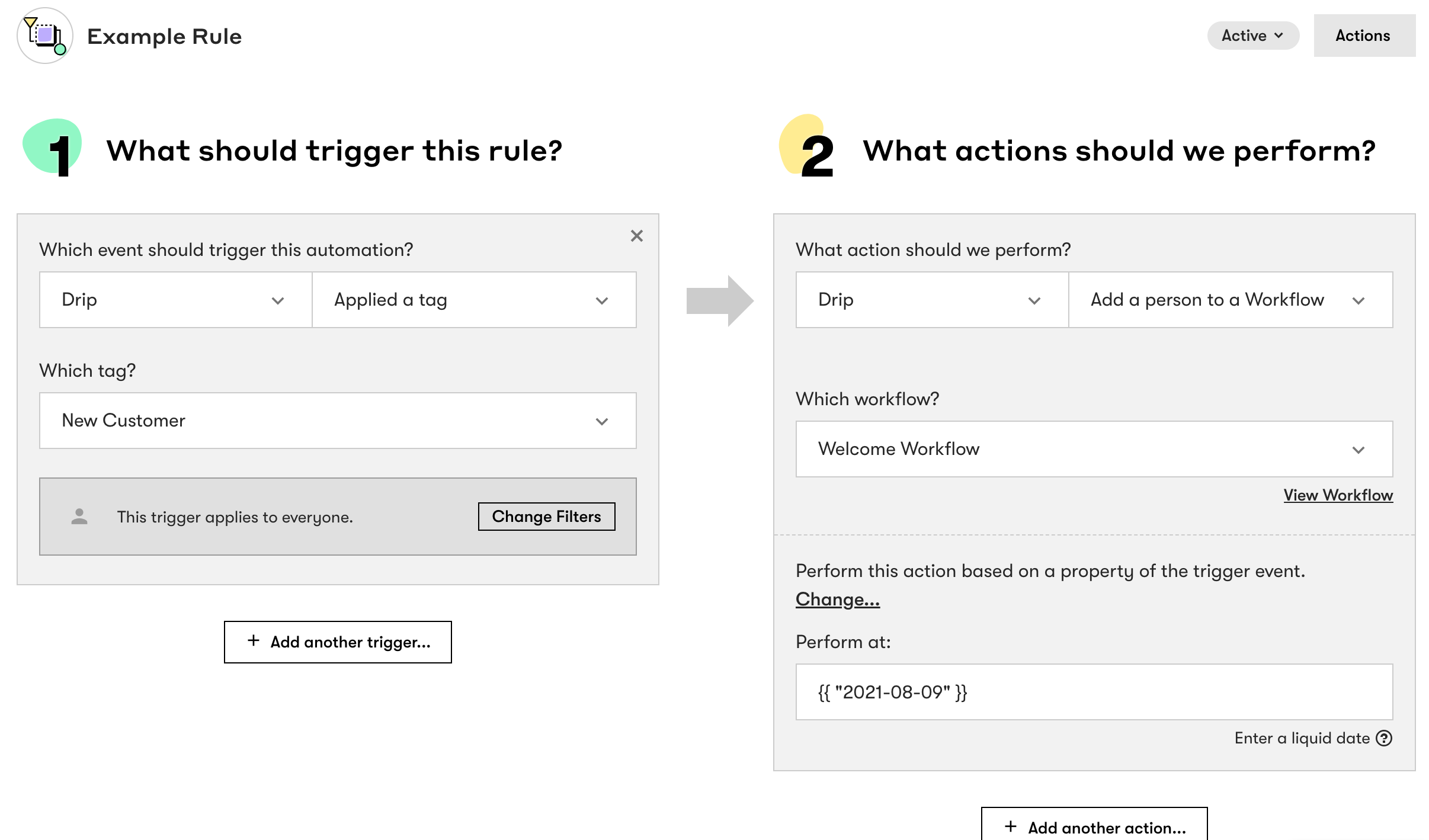 If you want to run a more complex set of automations, a Workflow is a better tool for you. Workflows are paths that guide your people to a goal. Do you want to use diverse actions with delays, decision nodes, goals, and more? You will need a Workflow. Workflows are also a better option if you are hoping to send multiple emails over some time in connection with a single trigger.