Learn how to split test subject lines and email content for Single Email Campaign emails in our User Manual.
Configure Your Segment

Targeting the right people for your promotional offer increases your chance for a successful outcome. To configure your segment, go to the Send to section of your Single Email Campaign and use Tags, Events, Custom Fields, and other datasets to apply filters to your list.
Craft Your Promotional Email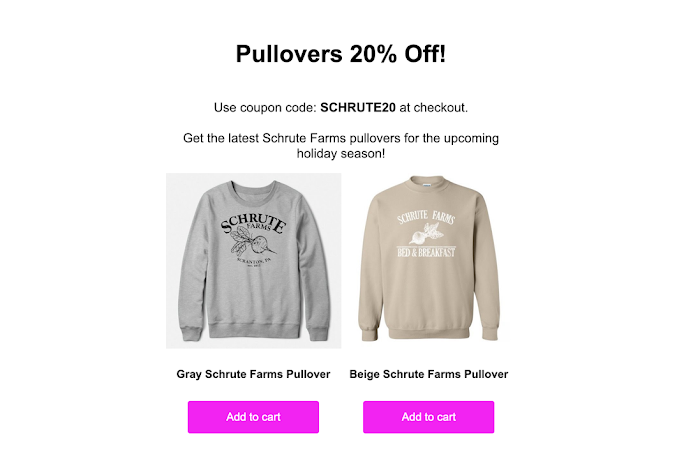 Because promotional offers tend to be time-sensitive, you'll want to get the word out quickly. Single Email Campaigns allow you to build and schedule a single email in just a few steps, so they're perfect for sending emails with promotional offers. For the email design, use the Visual Builder and start with the pre-built promotional email template.
Best practice is to include the following information in your promotional email:
Start and end dates
Personalization
Coupon codes and other instructions on how to redeem the offer
Product images
Links or call-to-action buttons to the pages on your store that apply to the offer
Schedule the Email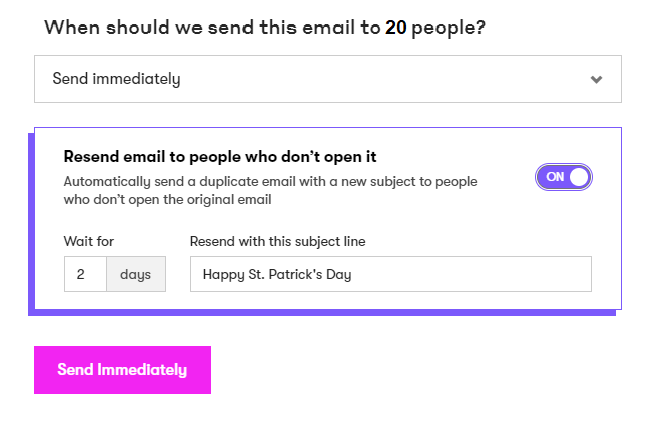 Schedule your email to go out on the start date of your promotion. Single Email Campaigns have a few different options that will help you maximize the effectiveness of your offer. If you need to send the promotion out right away, schedule the email Immediately. Or, if the offer is set for a later date, use the At a specific time option and set the delivery date with the Date Picker.
Enable the Resend to unopened feature to engage people who did not open the first email. Enter the number of days and add a new subject line that draws the attention of the people that didn't read it.
Track Revenue Earned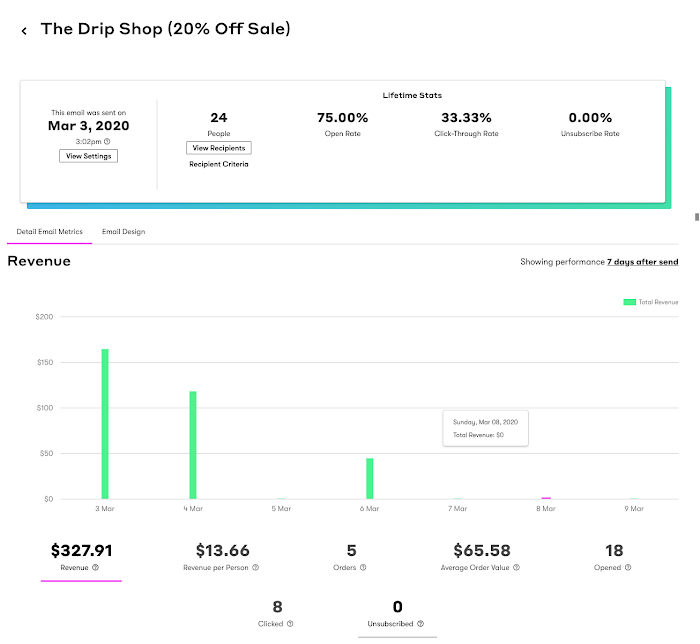 Once a promotion starts to earn revenue, you can stay up to date with the numbers through the Campaign Dashboard. There you can track revenue for a given date range.