Brand Assets
Drip automatically pulls in the brand logo, colors, and font from your website. To keep consistency in the look and feel of your brand, let's import your Brand Assets!
Navigate to Campaigns > Brand Styles
Expand Resync your brand assets and enter your website: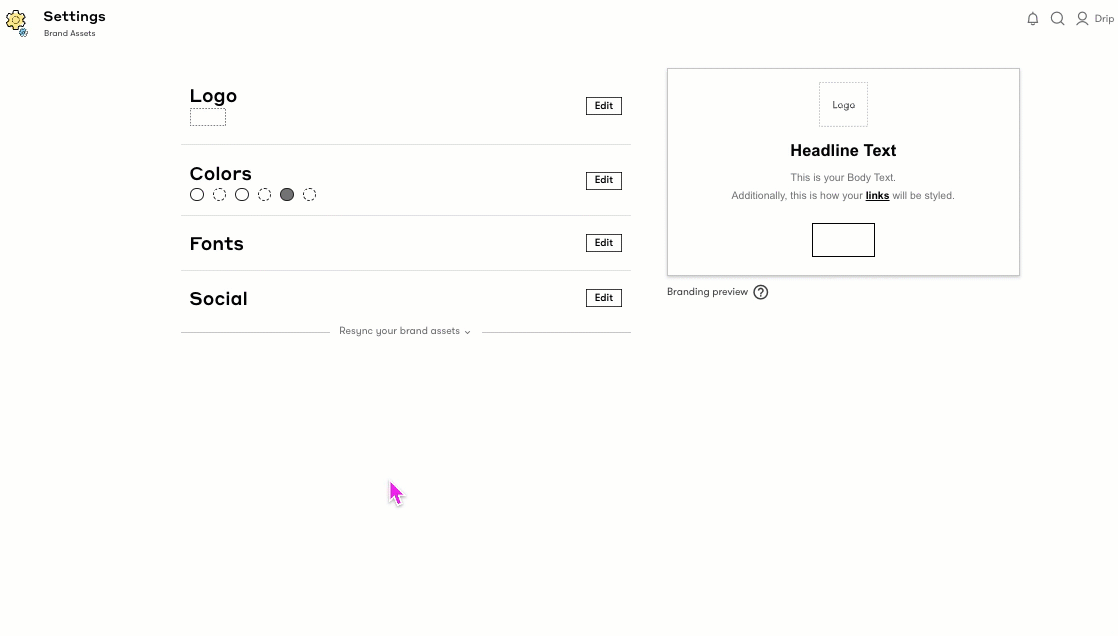 Once synced, Drip updates the branding assets for your newly created email Campaigns moving forward! Additionally, the logo, colors, and fonts are added as design elements within the Onsite Builder.
Logo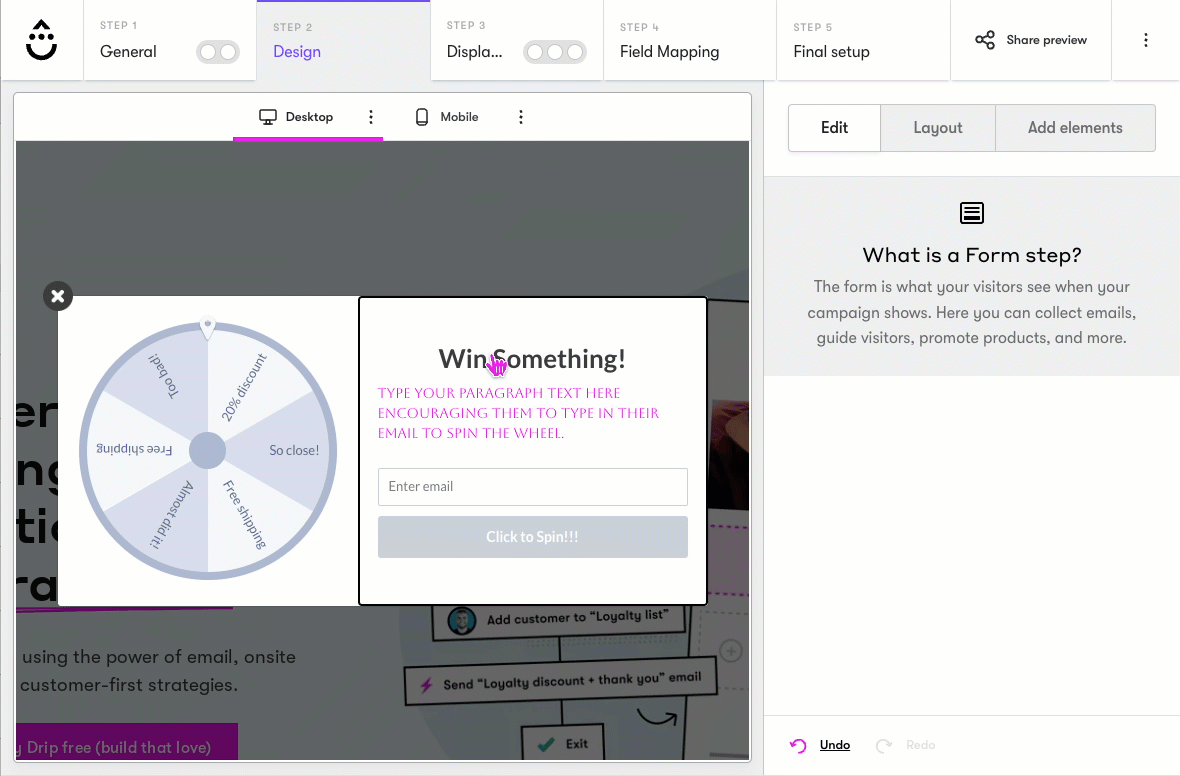 Fonts & Colors: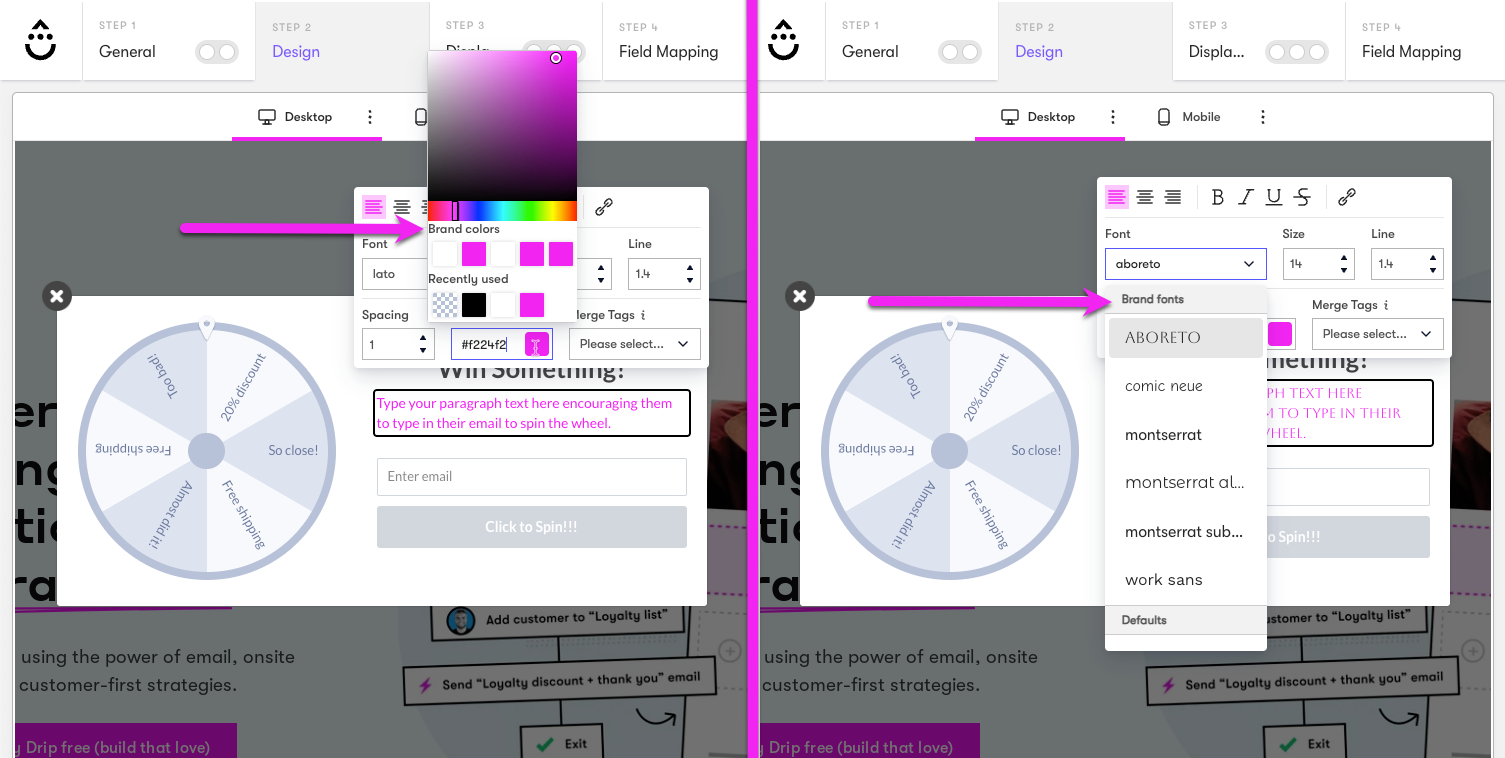 Add Team Members
Ensuring your team has access to your Drip account is important. You can easily add team members to your Drip account by utilizing Member Roles.
Each member role has different levels of access in the Drip account. To learn more about each member role type check out this Help Center Article.
To add a new member to the account:
Navigate to Settings > Account > Members
Enter the email address of the new member
Select the member's role
Click Send Invitation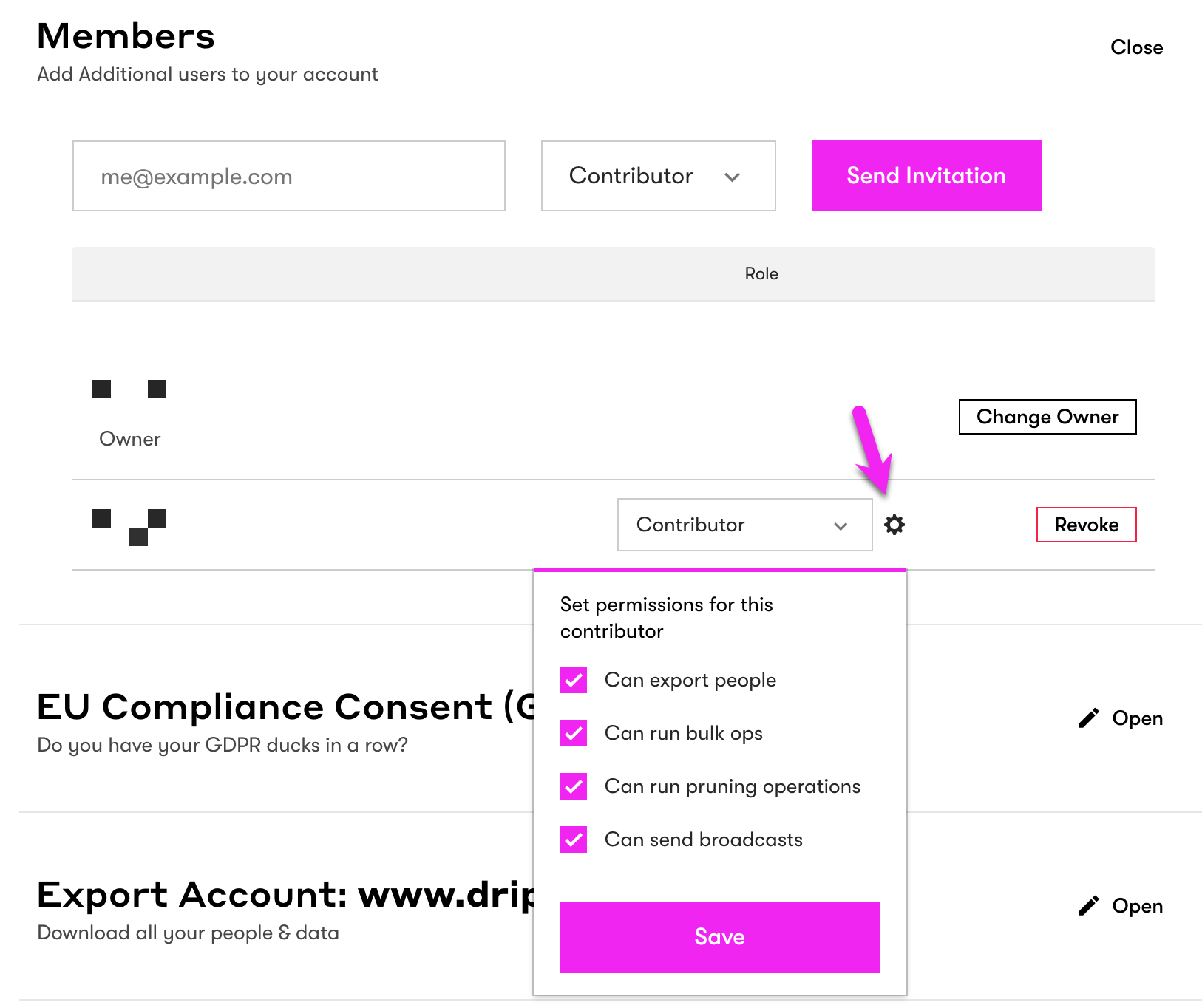 An email with a link gets sent to the pending member to accept the account invite. Once the user has accepted the invite, they will create a new password.
Connect Integrations
Once you have created your Drip account, ensuring your platforms are connected is crucial for gathering important data and analytics to communicate relevant information from your Campaigns and to help automate your marketing.
To view available Integrations in your Drip account:
Navigate to Settings > Integrations
Click on the integration you would like to connect to your Drip account
Follow the directions for each integration to successfully connect each to your Drip account
If you use an ecommerce platform or have a custom or homebuilt platform you can learn more about integrating your store here. You can also dive into other popular Drip integrations in our integration section of the Help Center here.
Not finding a native integration with Drip? There's a good chance that you'll find a connection through Zapier and the hundreds of integrations in their library.