Should I use a Workflow or an Email Series Campaign?
Your use case will help you answer that question, but here are some things to consider when determining which option works best for your goals!
Workflows
Workflows offer a lot more flexibility than an Email Series. A workflow can house a series of Email nodes while also utilizing other steps such as:
While workflows can function similarly to how an Email Series sends a chain of emails, this approach is more customizable. Folks can even exit the workflow altogether to stop receiving emails if they achieve a Goal.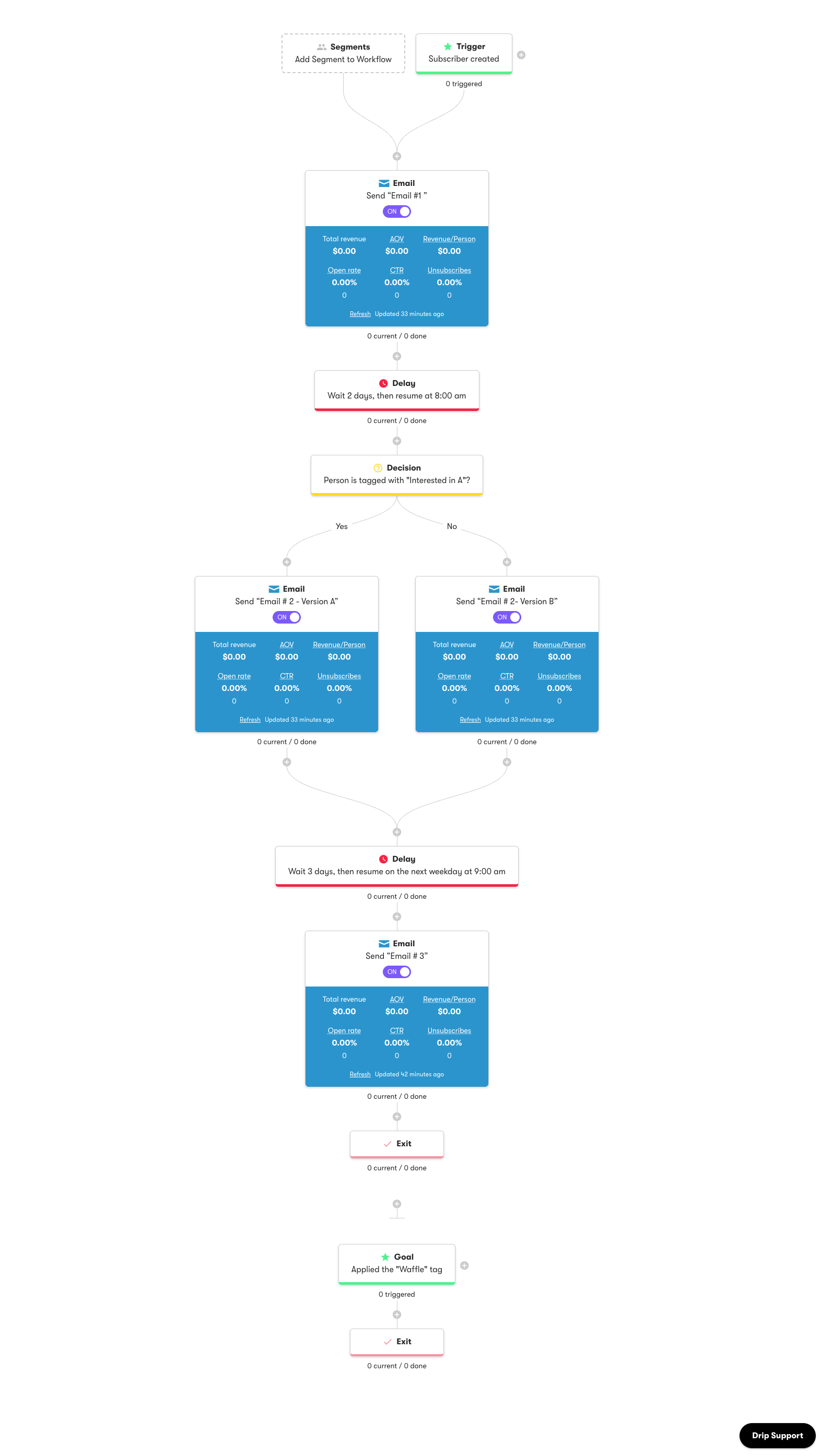 Email Series
With an Email Series, you are limited to a linear set of emails. You can choose the timing settings to have each email delivered at a specific time and day of the week, as well as additional delays between each email. Your customers can unsubscribe from a specific Email Series, but they would not be able to directly unsubscribe from a Workflow.

If you are adding new emails to your Email Series, these will be subject to our 4-hour campaign scheduler which is unique to our Email Series Campaigns. The scheduler can result in a delay of up to 4 hours before your new email will send out. Additionally, we do not recommend moving emails within your Email Series as this can result in people missing emails entirely.