The specific referral condition helps you target or exclude visitors coming from a certain traffic source, such as Facebook, Twitter, or a custom referrer you specify.
Specific referral is perfect for personalizing your campaigns based on the customer journey. For example, a visitor coming from a price comparison site may have high purchase intent, so you can target them with a campaign explaining your price guarantee or delivery options.
To add the specific referral condition to a campaign, go to the Display Settings step in your Campaign Builder.
Switch the "Specific Referral" option on and select a referrer from the dropdown menu: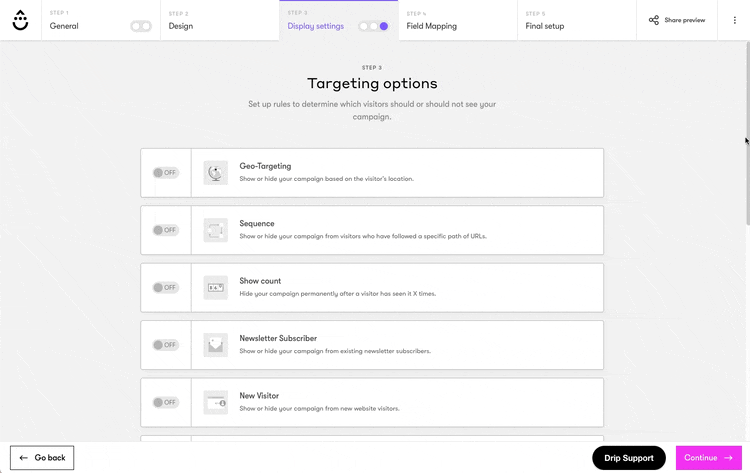 Include or exclude visitors coming from this referrer by using show and hide options: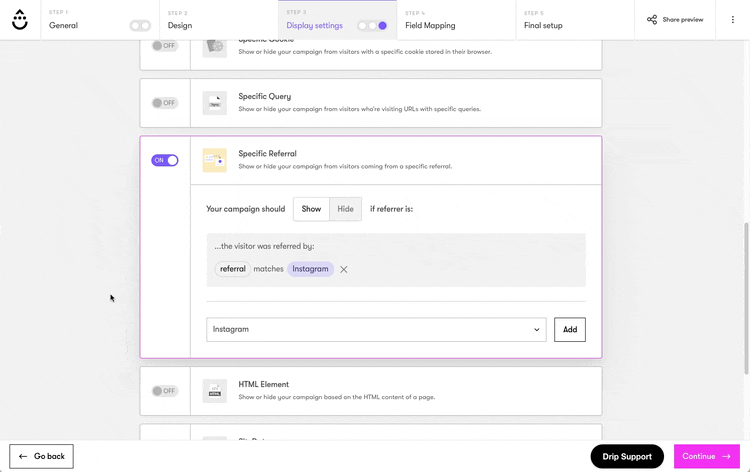 To add a custom source, choose "Custom Value" from the dropdown, add the URL of the referring site, and click "Add":