PayPal is an online money transfer system that makes it simple for sellers to accept payments. Integrate Drip with PayPal to automatically add customers to your Drip account (if they are not already there) and records an event for that person.
The integration does not pull historical data, it only records purchases going forward.
Set your Integration URL
Find your integration URL under Settings > Integrations > PayPal. Set this URL to receive IPN messages in your Instant Payment Notifications settings page in PayPal.
Automation Triggers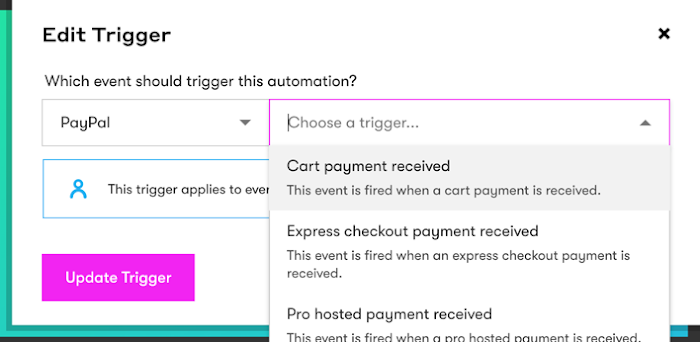 Set up an automation trigger with Paypal as the provider, then select the event you'd like to use to trigger the workflow actions.