Do you want to show the same campaign to multiple audiences with different triggers? Translate your top-performing campaign to a different language? Or maybe you want to recreate an old campaign with a few changes?
You can duplicate your Onsite campaigns with a few clicks in your Dashboard. 🎉
When you duplicate a campaign, the copy will be identical to the original campaign. This means that it'll keep:
All the steps of the original campaign (form, teaser, success);
Domain and campaign position;
Desktop and mobile versions;
Every design element of the campaign;
All button links;
Input field attributes;
Targeting options and triggers;
And so on.
Exceptions:
When you duplicate a campaign, we won't automatically set it live. Once you make your changes, remember to schedule or activate your new campaign.
Here's how you can duplicate a campaign:
Visit your Onsite Dashboard
Find the campaign you want to duplicate and click the three dots (...)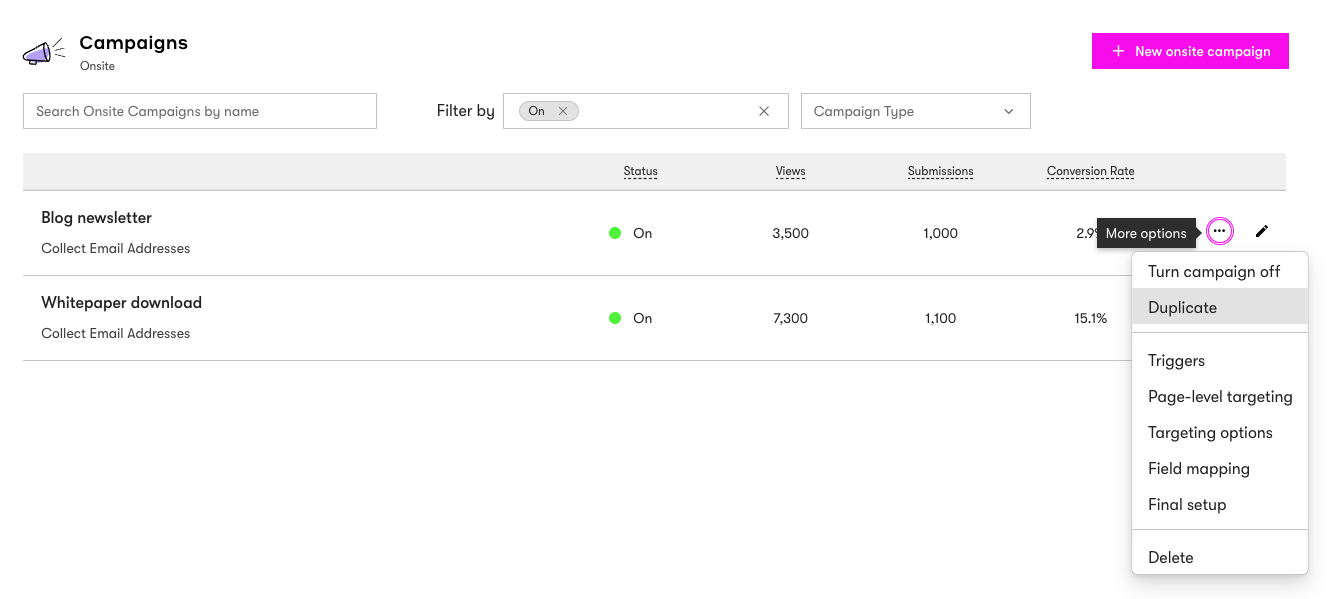 3. Click "Duplicate" and your new campaign will shortly appear among your campaign list.
🤓 Hint: Want to rename your new campaign? Jump to Final setup, rename your campaign and hit save.