What is a Countdown Timer?
A countdown timer allows you to count down to a specific date and hour in your campaigns.
Countdown timer is compatible with all campaign types and positions, including Sticky Bars.
Countdown timers work perfectly on desktop and mobile campaigns, as well as in your campaign's Teaser and Success Step.
How to Add a Countdown Timer to Your Campaign
1. Drag the Countdown element from the right side menu, and drop it onto your campaign.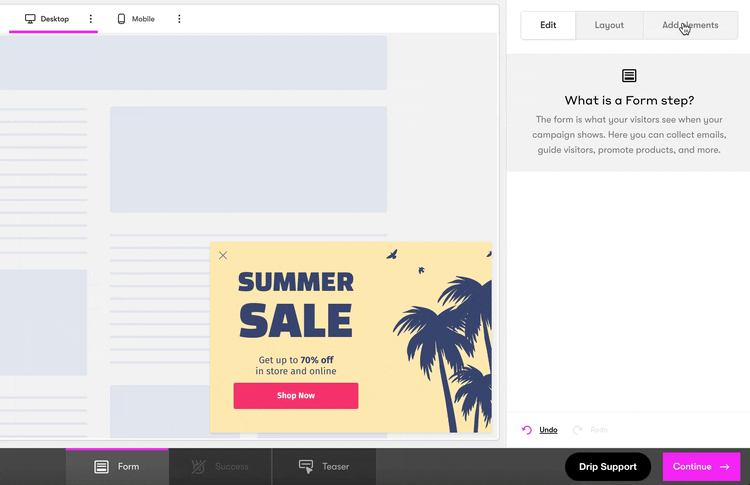 2. Style your countdown timer as you wish—change the font, font size, text alignment, color, and much more.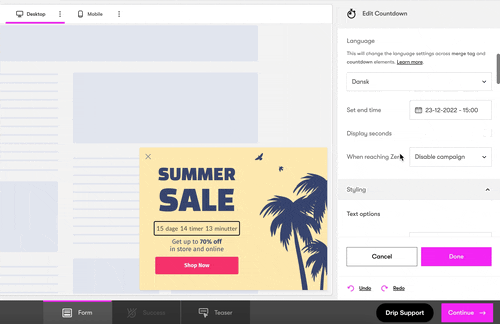 3. Adjust the timer according to your timezone and language.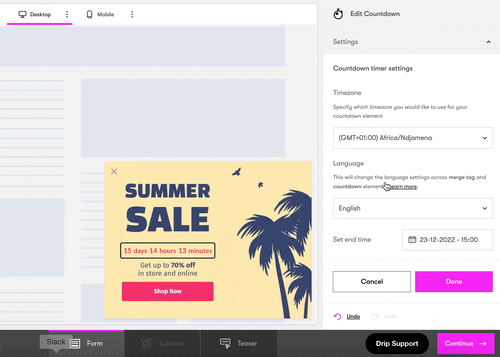 We're currently supporting English, Danish, Norwegian (Bokmål and Nynorsk,) Swedish, Dutch, German, French, Italian, Portuguese, Spanish, Russian, Polish, Korean, Japanese, Javanese, Central Khmer, and Chinese.
(Can't see your language? Send us an email at support@drip.com and we'll add it to our product wishlist. 🤓)
4. Set an end time for your timer. (Otherwise, we can't know where to count to. 🤷‍♀️)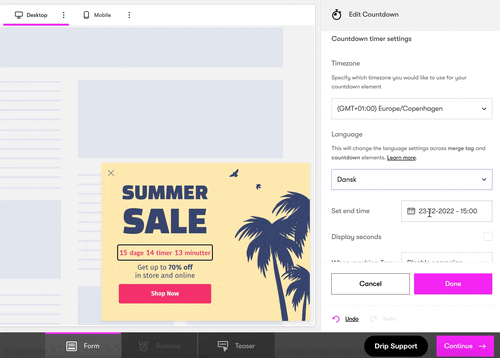 5. Decide what should happen when your countdown timer reaches zero.
You can write a message in the text field and show it when the time runs out: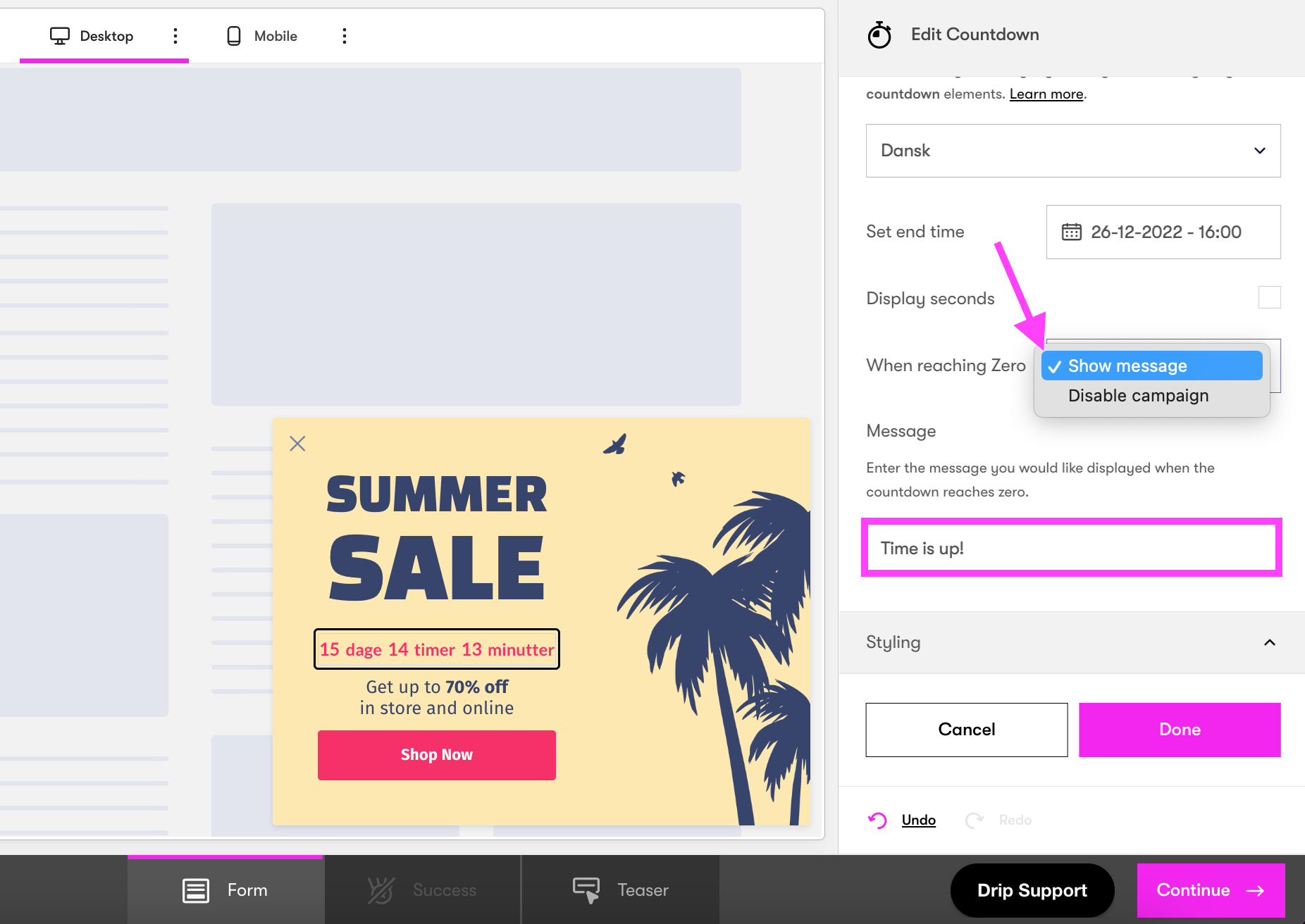 Or simply disable your campaign when the countdown ends: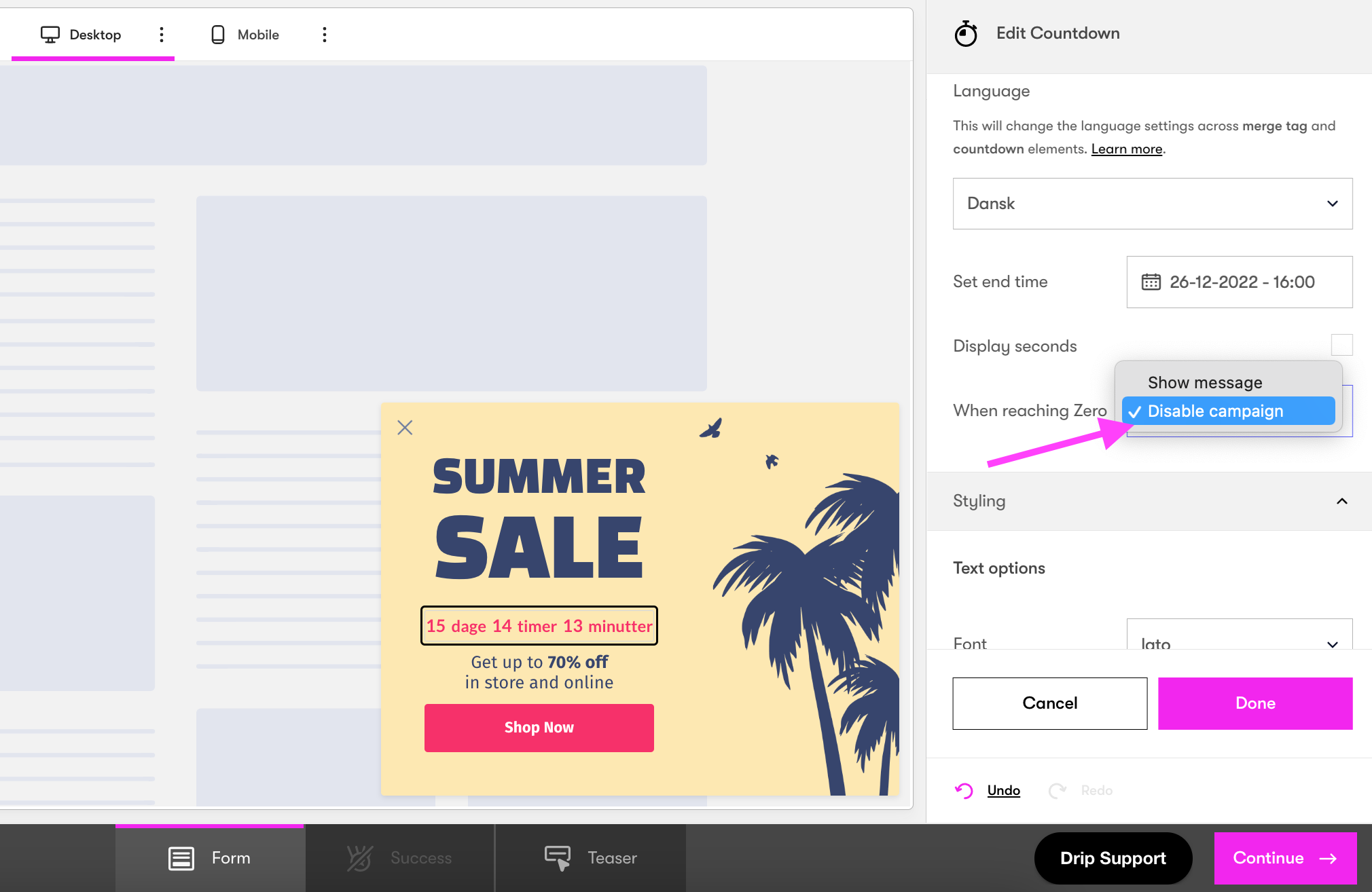 Countdown Timer Best Practices
A countdown timer is ideal for driving urgency in your campaigns, especially for your limited-time sales and offers.
You can also consider counting down to a big day, such as a new season, an upcoming product launch, or your Black Friday sale.
With a countdown timer, you can provide delivery information on your store, and let your customers know when they should expect their items, if they place an order today.