With our date input field, you can ask your visitors to select and submit a date in a calendar through a date picker.


It's useful for collecting birthdays, booking dates, due dates, and more in your campaigns.
To use the date input field in a campaign, simply visit the Design step of your campaign builder and find "Date Input" on the right-hand menu.
Then, drag and drop the element onto your campaign: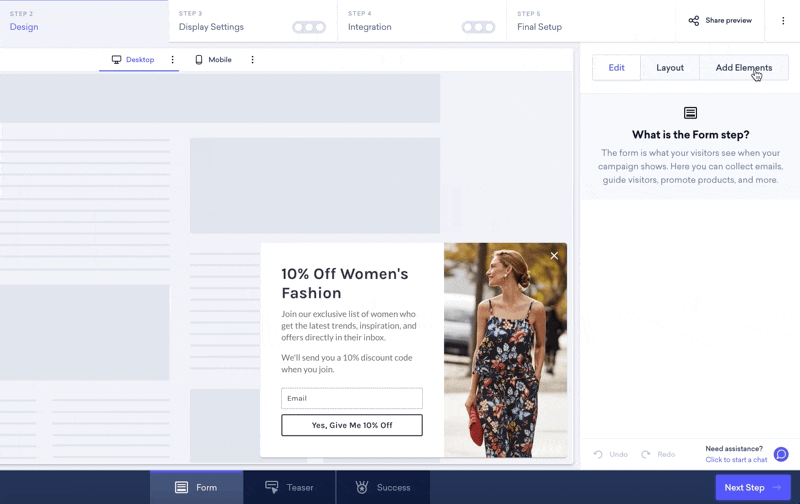 You can style the date input field just like any other element. For example, you can customize the font, background color, and so on, or mark it as a required field that visitors must fill out.
You can also set limits for the date picker and define the earliest and latest dates a visitor can select.
Good to Know 🤔

The dates are always registered in ISO format (YYYY-MM-DD). However, the date format your visitors see depends on their browser language.
The design of the date picker changes depending on your browser. For example, this is how it looks in Google Chrome:
Safari browsers don't support the calendar date picker. When someone visits your website from Safari, the date input field will show to them as a text field, and our system will validate that the dates are in the correct format when they are submitted.