With our sidebar campaign position, you can create campaigns that slide in from the two sides of your website.
You can use the sidebar position to collect email addresses and increase product sales.
Using the sidebar position on desktop doesn't impact your mobile campaign.
To create a sidebar campaign, visit your campaign builder's first step and select bars.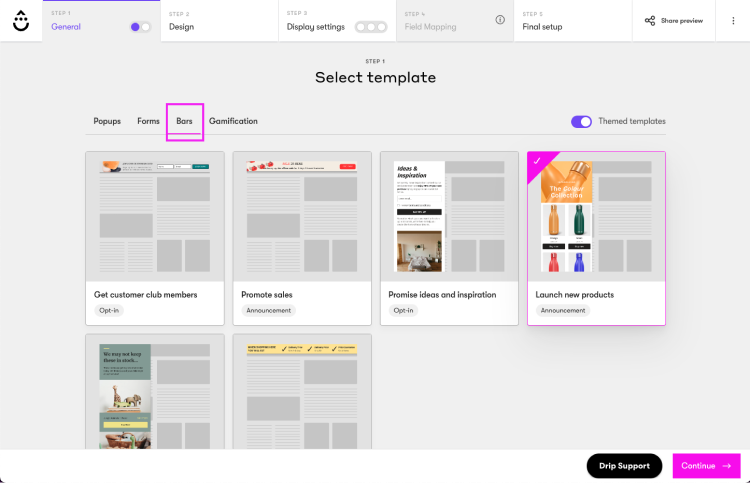 Here you can choose from our pre-designed campaign templates or design your campaign from scratch.
To see blank campaigns you can design, disable the "Themed templates" option.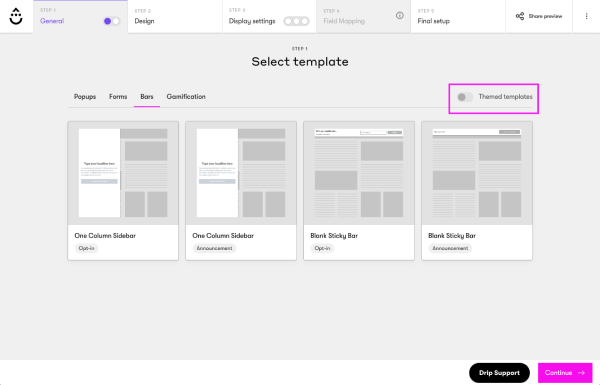 After selecting the template, click "Continue" and move to the position selection step.
Choose between left and right positions, and click "Continue."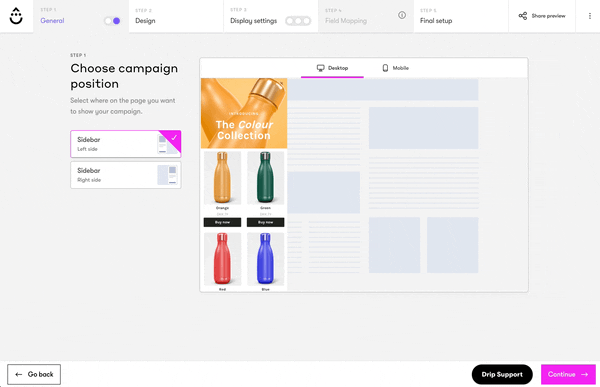 💡 Note: Your teaser will show on the same side as your sidebar campaign.
Use the editor to customize your campaign to match the look and feel of your website, and add the input fields you need.
Set up your triggers, targeting options, integration, and set your campaign live—just like any other campaign.