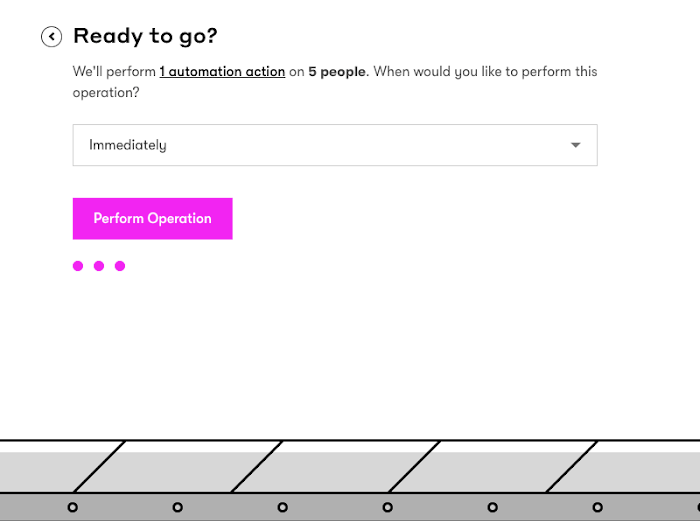 The confirmation page will show you how many automation actions are being applied to the people you've selected. Schedule a bulk operation Immediately or At a specific time.
The default setting is to Immediately perform the operation. Select At a specific time from the drop-down and choose the date and time to perform the operation.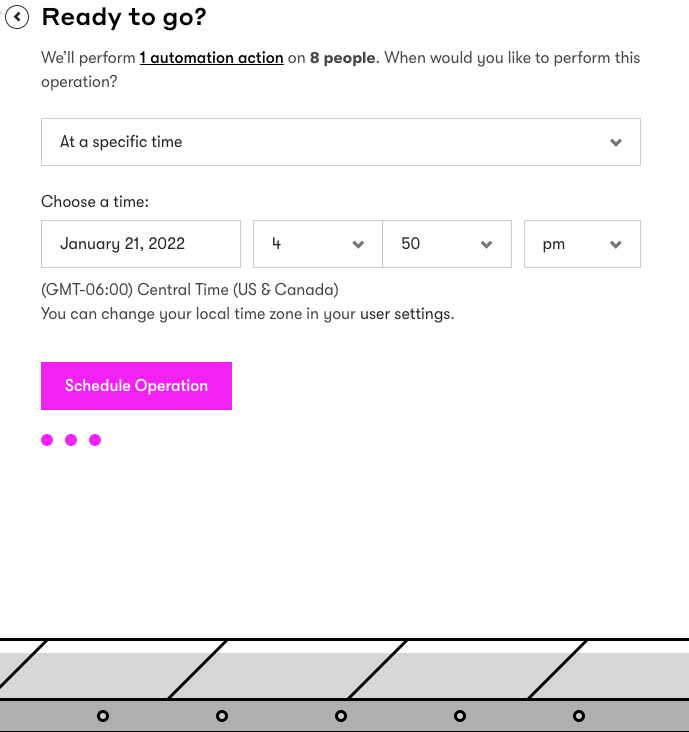 Bulk Operations scheduled in advance will update dynamically. It will look for everyone in your account who meets the determined criteria right before it runs.