View Invoices
View a record of your past invoices from Drip under Settings > Billing > Payment History. To view an individual invoice, click View Receipt.
Each invoice shows the following information about the transaction:
Service dates
Amount paid
Payment method (last 4-digits of the card on file)
Drip's support contact email address
Remaining credits (for annual plans - legacy customers only)
Invoices do not include our company address or tax ID number automatically. To add additional information to your invoices, or to update previous invoices, reach out to Drip Support.
Update Invoice Information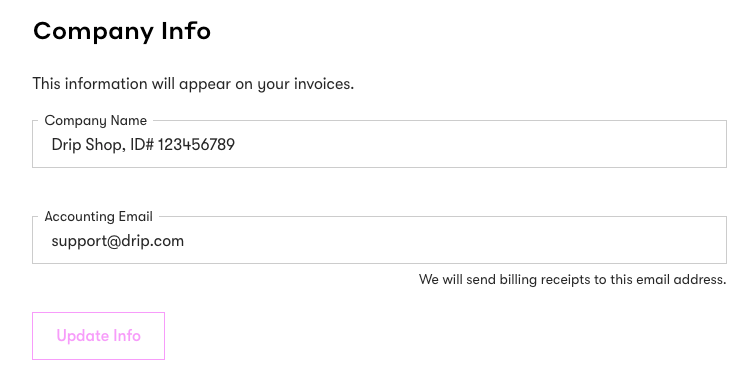 To update the company information that appears on your invoices, go to Settings > Billing > Billing Info.